Cheap Dumpster Rentals in St Johns, FL
Atlantic Disposal provides a wide range of cheap dumpster rentals to the St Johns community. Whether you are looking for a small 15 yard to clean out your garage and attic, or a large 30 yard for a home renovation, Atlantic Disposal has the right size for your needs.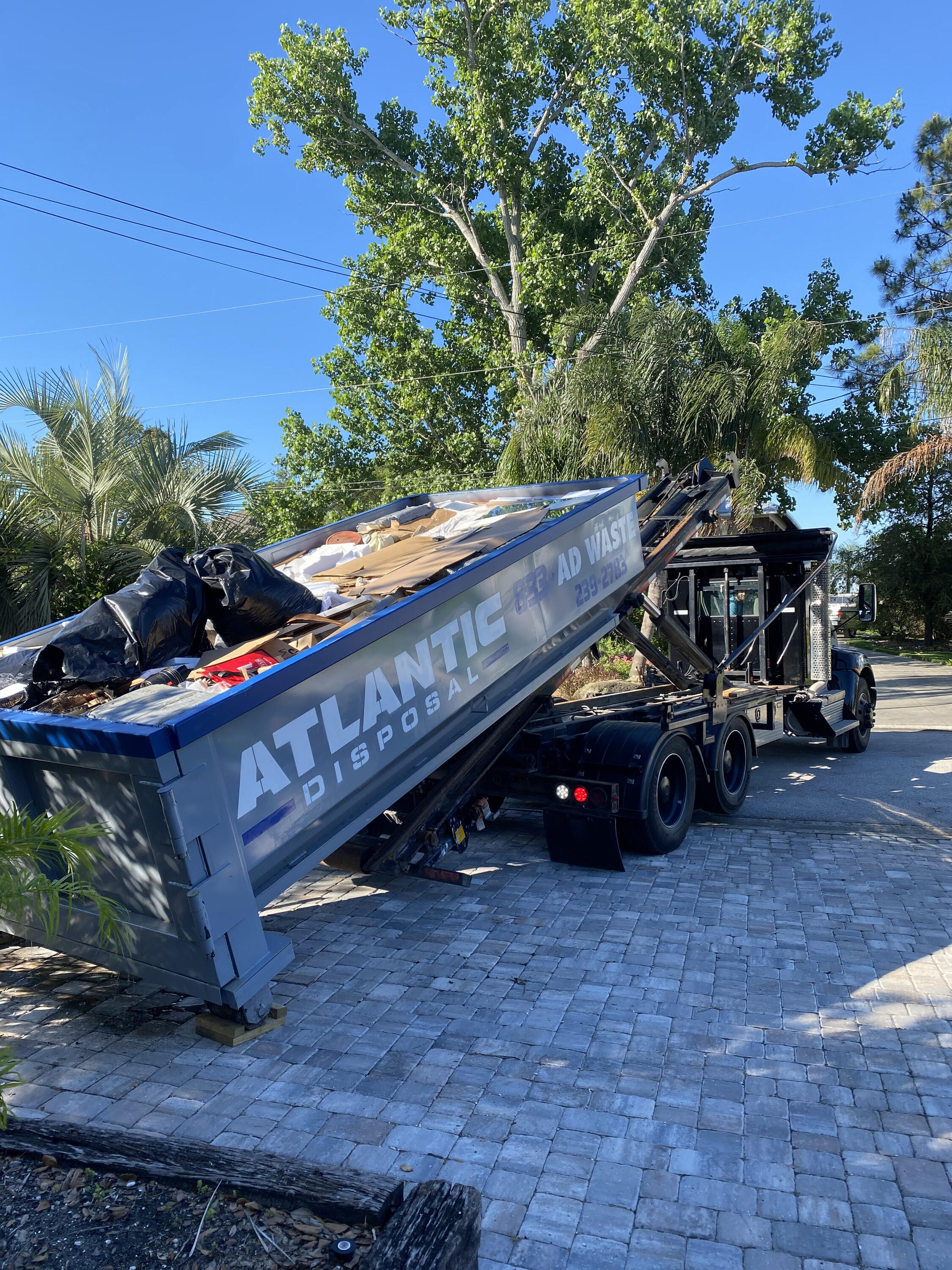 Atlantic Disposal is a locally owned company with strong ties to northeast Florida. We understand the waste needs of our neighbors and aim to provide the highest level of customer service. Call our friendly team today 833-239-2783 or use our easy online ordering to book your next dumpster.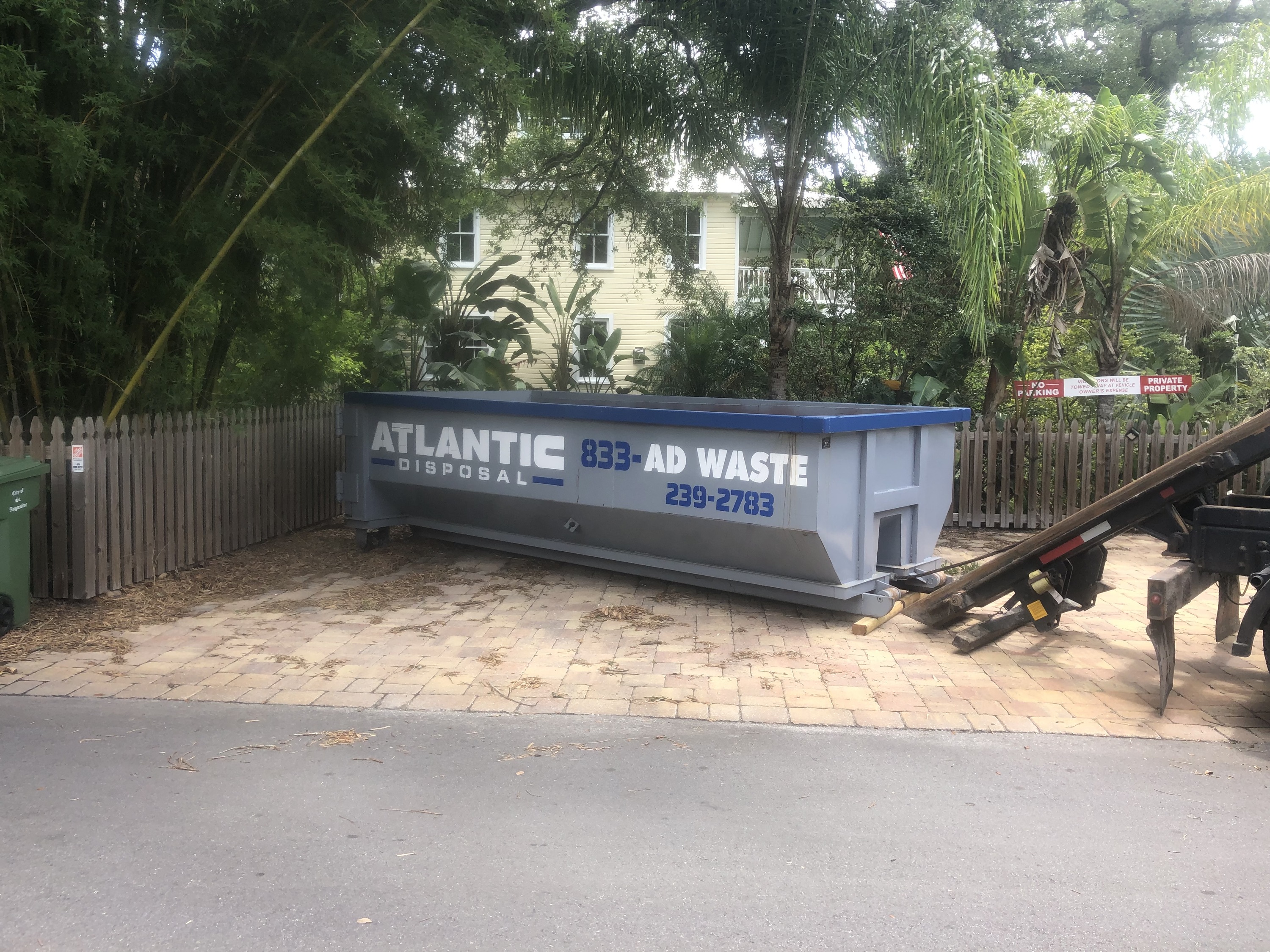 15 Yard Dumpster
The 15yd dumpster is perfect for small home projects such as a garage or attic cleanouts. The low walls make throwing away debris an ease. It fits in most driveways and tight spaces.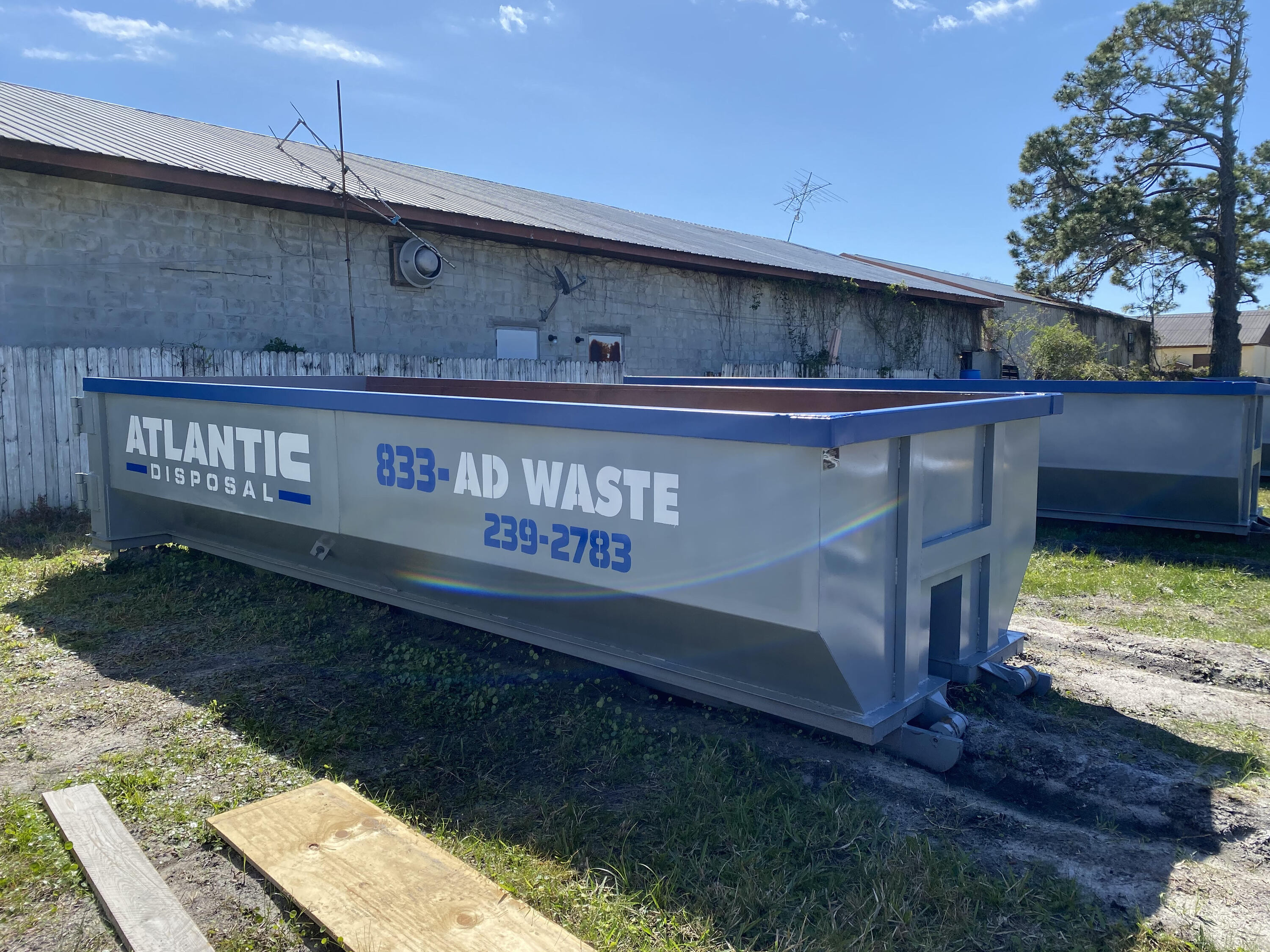 20 Yard Dumpster
The 20yd dumpster is our most popular size. The walls are the same height as the 15 which allows easy debris removal but the length provides more space for material.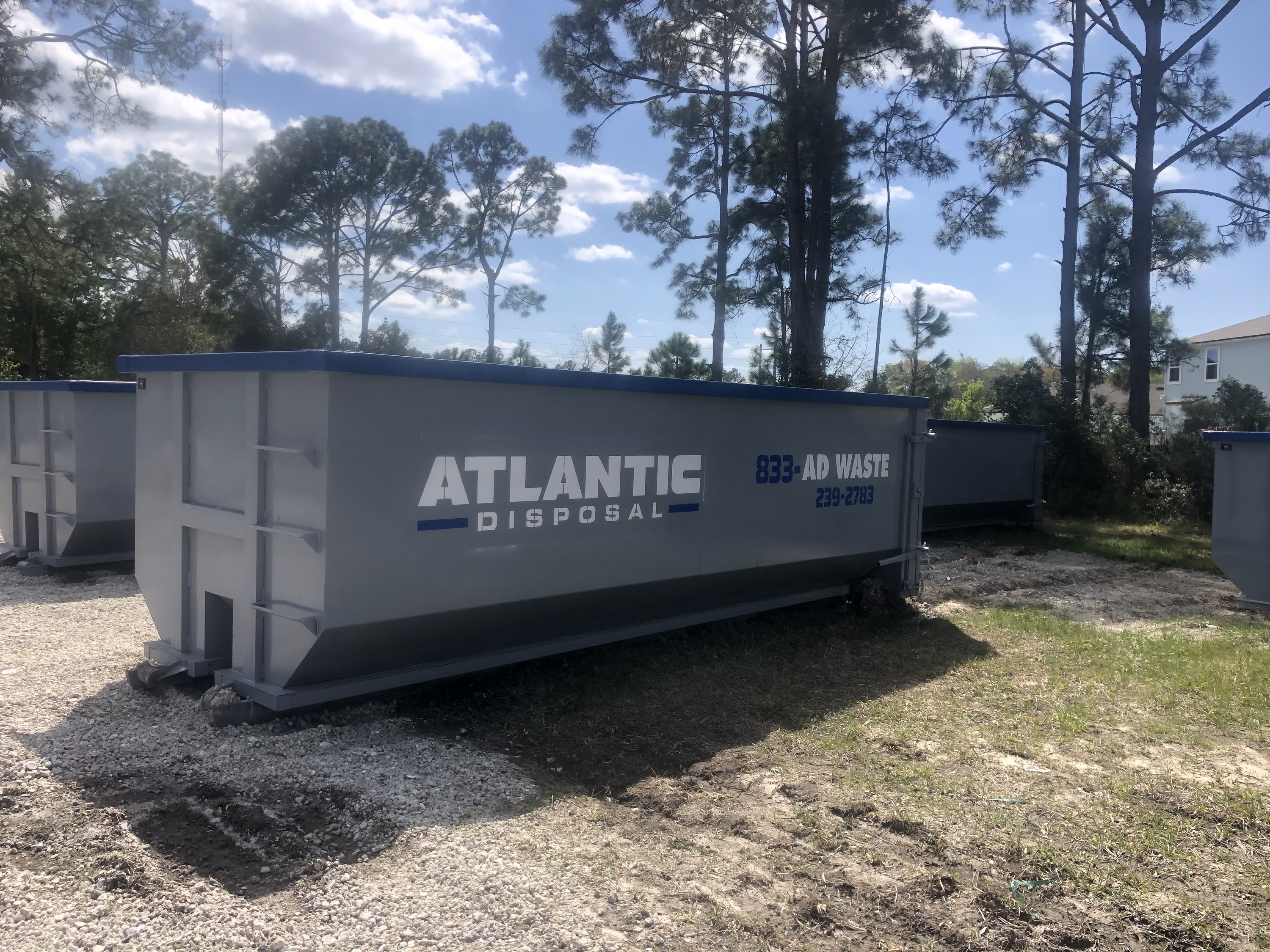 30 Yard Dumpster
The 30yd dumpster is our largest size. The 30 is as long as the 20 but with higher walls allowing it to fit more debris. An easy to open door at the back makes it easy to load with material.
We take just about everything
Some examples of the debris we haul away include:
Construction Debris

Yard Waste

Building Materials
Home Demo Projects

Rock, Brick, and Concrete

Masonry, Asphalt, and Plaster
Furniture

Metal/Steel Waste

Roof Shingles
Committed to Our Community
CleanSweep St Augustine Beach Cleanup 2021
Atlantic Disposal is locally owned and operated. Based in St. Augustine, we understand the needs of our neighbors and specialize in helping our customers solve their waste problems. Atlantic Disposal was proud to be a sponsor for CleanSweep St Augustine Beach Cleanup at the St. Augustine Pier in May 2021. We donated a 15yd dumpster to collect the trash picked up from the beach to do our part in keeping our community clean.
CleanSweep St Augustine